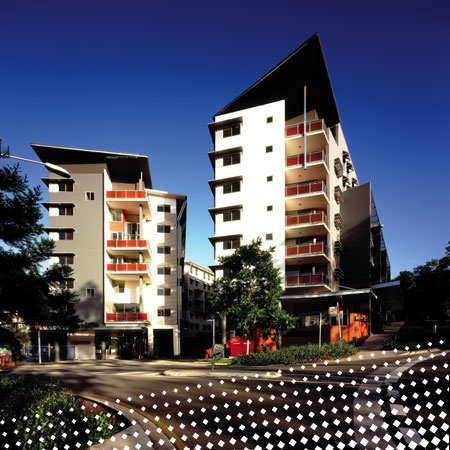 Kelvin Grove Student Village
Brisbane, Australia
> Kelvin Grove Student Village Web Site
Kelvin Grove Student Village is a progressive clv development and is located next to the entrance of Queensland University of Technology's Kelvin Grove campus. It is situated within an exciting new precinct known as the 'Kelvin Grove Urban Village', with extensive retail, dining, cultural and educational facilities for students and the wider community.
To compliment it's surroundings, the new Village incorporates benchmark Environmental Sustainability Design (ESD) initiatives.
456 beds surround a central courtyard and will be available in a variety of accommodation options, including 6, 5, 3, 2 and 1 bedroom apartments, as well as twin single bedroom apartments. Each apartment is self contained and furnished.
Proposed amenities include an e-library, café, convenience store and a laundry; all of which have wireless Internet access.