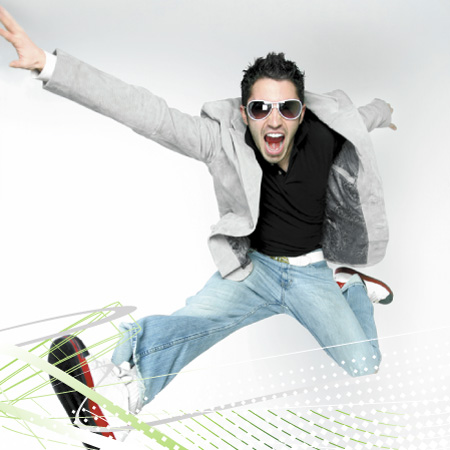 testimonials
"One of your most important achievements has been the development of a residential programme that meets the needs of student residents which is reflected in the large number of current residents and prospective residents who have indicated they wish to reside in the Village next year".
Professor Ken Eltis, former Senior Deputy Vice Chancellor,
The University of Sydney
"The Village acts as a perfect intermediate between school or college and complete independence; you have control over what you do and when you do it whilst living in a safe environment that you fine-tune to your wants and needs".
Hanna Pelham, former resident,
Sydney University Village
"What really surprised me and made me love life at the Village so much is the community atmosphere that really makes living away from home and family that much easier".
Simone Brown, resident,
Sydney University Village
"In a short period of time the Village has made a significant contribution to student life at the University of Sydney. It has truly been a remarkable success".
Greg Harris, Executive Director,
Sydney University Sport
"The Village is a unique concept and allows students to be more independent. The variety of living arrangements caters for individual needs of different residents. Cultural differences are respected which is very important and opportunities for residents to interact are abundant, but not enforced".
Marwah Evans, former resident,
Sydney University Village
"The facilities we have in the Village are fantastic. I particularly like The Hub (café) and it's easy to survive without having to leave the Village or campus (a real boon at assignment and exam time. SUV certainly provides many opportunities for residents to meet and mix. There were four ready-made friends in my apartment and I met more people through my housemates".
Hannah Buckley, resident,
Sydney University Village
"The new residential facility for University of Sydney students, Sydney University Village, opened in January 2003 and has proved immensely popular with our students who enjoy the combination of independent living and community spirit which Campus Living has successfully implemented in running the Village".
Lidia Nemitschenko, Head, International Student Services,
The University of Sydney
"The relationship between RMIT University and the Village is important to us all. Great things can be achieved for students when we all work together towards providing a high quality (and memorable) experience of student life at RMIT."
Professor Joyce Kirk, Pro Vice Chancellor (Students),
RMIT University
"Pool, café, friendly, social atmosphere….. what more could you want?"
Jake Ferguson, Resident,
RMIT Village Old Melbourne
"I am in my third year of study and have lived at the RMIT Village Old Melbourne the whole time, I have had so much fun and its such a great place; it really sets the benchmark for student accommodation."
Megan Graham, Resident,
RMIT Village Old Melbourne
"Coming from the country to the 'Big Smoke' was quite frightening for me. However, when I arrived here everyone was so friendly and inviting I had no troubles at all fitting in a finding new friends."
Scott Corbet, Resident,
RMIT Village Old Melbourne
"The atmosphere within the RMIT Village Old Melbourne is amazing, everyone is so excited and the place is just buzzing."
Tyson Hunter, Resident,
RMIT Village Old Melbourne
"O Week was Awesome!!! I had such a great time and met so many new people, I am having an absolute ball living at the Village, I don't want to go home!"
Tabitha Grenfell, Resident,
RMIT Village Old Melbourne