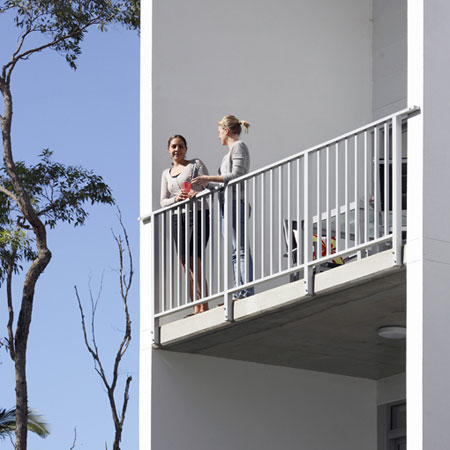 why clv?
Educational institutions choose Campus Living Villages for a range of important reasons and benefits. They include:
the offer of a single point of accountability which allows each institution to focus on its core business of teaching and research
the offer of a range of financial solutions which help institutions channel their financial resources into their core business of educating students
the ability to operate as well as develop student accommodation
the offer of secure long-term business solutions developed through extensive consultation that also meet strict compliance and financial protocols
the offer of modern, appealing student accommodation that helps attract students and enhance recruitment
the offer of more than student rooms. Each village features an extensive residential life program that helps students live, learn and grow.
Campus Living Villages has a strong track record with educational partners across Australia, New Zealand, the United Kingdom and the United States.